Shaded Vision (Mass Market Paperbound)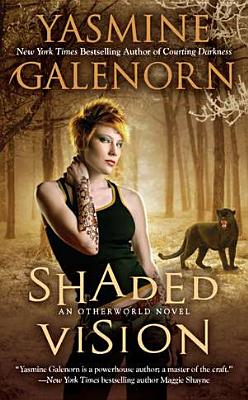 $7.99
Usually Ships in 1-5 Days
Staff Reviews
---
In Shaded Vision the 12th in Yasmine Galenorn's "Otherworld" series (excluding novellas), the sisters are getting ready for Iris's wedding to Bruce when things start to spin out of their control. The Supe Community Center is blown up, and people are dead. The Koyanni, the evil Coyote shifters, are back, and they seem to be out for revenge. And they have a new ally, one whom the D'Artigo sisters, even with all their friends, may not be able to defeat.
In addition to the turmoil in the community, Delilah has some growing up of her own to do, and she's not entirely sure she's ready. But change is coming, ready or not!
Those who are already fans of the D'Artigo sisters – as I am! – will be more than a little excited to see what happens next. Galenorn has raised the stakes and her story-telling prowess is finely honed here. What makes this series so great is not the action, although there's plenty of it, but the way the characters change and grow, not just Camille, Delilah and Menolly but all the people in her world. They are surprising and interesting, and the fact that they all do change, along with the sometimes messy endings (the good guys don't always win, and sometimes lose dreadfully) makes this a complex and compelling series.
And CONGRATULATIONS to Ms. Galenorn for her nominations with Romantic Times. Not only is Courting Darkness (signed copies available) nominated for Best Urban Fantasy for last year-- but she herself is up for a Career Achievement Award!
— FRAN
Description
---
It's Valentine's Day and the D'Artigo women are preparing for their friend Iris's wedding. But when Delilah and her sisters get word that the Super Community Center has been bombed, things get really ugly, The evil coyote shifters-the Koyami-are back, and Newkirk, their new leader, has joined forces with a group of rogue sorcerers. Then, just when they think things can't get worse, the demon lord Shadow Wing sends in a new front man, and life really goes to hell...
About the Author
---
Yasmine Galenorn is the New York Times bestselling author of the Otherworld novels. She is also the author of the Fly by Night series and the Whisper Hollow series.