Death in the Stocks (Paperback)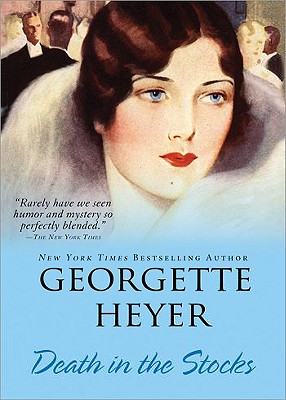 $17.99
Usually Ships in 1-5 Days
Description
---
"Death in the Stocks is rare and refreshing."-The Times
A Moonlit Night, a Sleeping Village, and an Unaccountable Murder...
In the dead of the night, a man in an evening dress is found murdered, locked in the stocks on the village green. Unfortunately for Superintendent Hannasyde, the deceased is Andrew Vereker, a man hated by nearly everyone, especially his odd and unhelpful family members. The Verekers are as eccentric as they are corrupt, and it will take all Hannasyde's skill at detection to determine who's telling the truth, and who is pointing him in the wrong direction. The question is: who in this family is clever enough to get away with murder?
"Miss Heyer's characters act and speak with an ease and conviction that is refreshing as it is rare in the ordinary mystery novel."-Times Literary Supplement
About the Author
---
The late Georgette Heyer was a very private woman. Her historical novels have charmed and delighted millions of readers for decades, though she rarely reached out to the public to discuss her works or private life. It is known that she was born in Wimbledon in August 1902, and her first novel, The Black Moth, was published in 1921. Heyer published 56 books over the next 53 years, until her death from lung cancer in 1974. Heyer's large volume of works included Regency romances, mysteries and historical fiction. Known also as the Queen of Regency romance, Heyer was legendary for her research, historical accuracy and her extraordinary plots and characterizations. Her last book, My Lord John, was published posthumously in 1975. She was married to George Ronald Rougier, a mining engineer, and they had one son together, Richard.