No Wind of Blame (Paperback)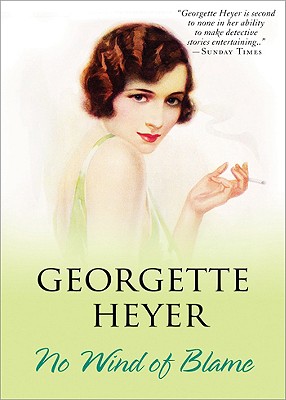 $17.99
Usually Ships in 1-5 Days
Description
---
The superlatively analytical Inspector Hemingway is confronted by a murder that seems impossible?no one was near the murder weapon at the time the shot was fired. Everyone on the scene seems to have a motive, not to mention the wherewithal to commit murder, and alibis that simply don't hold up. The inspector is sorely tried by a wide variety of suspects, including the neglected widow, the neighbor who's in love with her, her resentful daughter, and a patently phony Russian prince preying on the widow's emotional vulnerability and social aspirations. And then there's the blackmail plot that may?or may not?be at the heart of the case?
PRAISE FOR GEORGETTE HEYER:
"Our Georgette Heyer display of the Sourcebooks reprints has been a huge success, not only to those early fans like myself, but to many new readers who appreciate her style and wit."Nancy Olson, Quail Ridge Books, Raleigh, NC
"Reading Georgette Heyer is the next best thing to reading Jane Austen."Publishers Weekly
"Wonderful characters, elegant, witty writing, perfect period detail, and rapturously romantic. Georgette Heyer achieves what the rest of us only aspire to." Katie Fforde.
About the Author
---
The late Georgette Heyer was a very private woman. Her historical novels have charmed and delighted millions of readers for decades, though she rarely reached out to the public to discuss her works or private life. It is known that she was born in Wimbledon in August 1902, and her first novel, The Black Moth, was published in 1921.

Heyer published 56 books over the next 53 years, until her death from lung cancer in 1974. Heyer's large volume of works included Regency romances, mysteries and historical fiction. Known also as the Queen of Regency romance, Heyer was legendary for her research, historical accuracy and her extraordinary plots and characterizations. Her last book, My Lord John, was published posthumously in 1975. She was married to George Ronald Rougier, a mining engineer, and they had one son together, Richard.