The Conviction (Mass Market Paperback)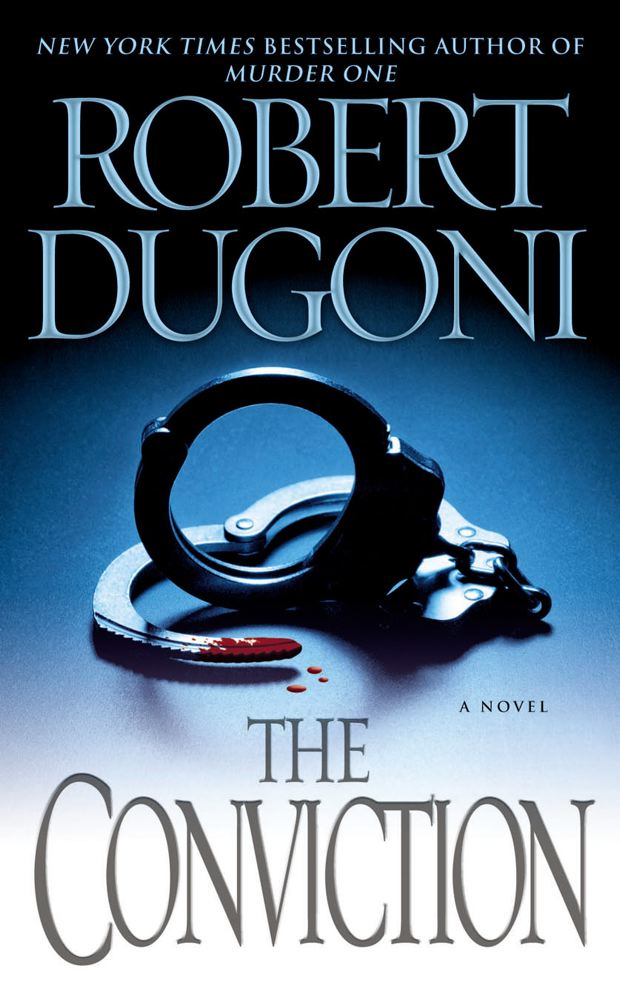 Email or call for price
Special Order - E-mail us directly - We may have a used book!
Staff Reviews
---
It's no secret that I'm a fan of Robert Dugoni's writing, and I've followed his David Sloane series from the very beginning. I can tell you that Bob has absolutely put his heart into The Conviction. It's compelling and it will get under your skin.
Sloane's stepson, Jake, has been getting into trouble. He's acting out, drinking and smoking, getting into all kinds of trouble, more than your average teenager. If you've been following the series, you know how his mother died, so it's not unexpected. David, Jake, and a friend of David's, Tom Molia, along with Tom's 14-year-old son, TJ, decide to go camping in the California hills above Sacramento. Sloane hopes it'll give Jake a chance to get his head together, and that they'll have fun.
But Jake gets into trouble in the little town that is their launching spot, and he takes TJ with him. All of a sudden, Jake and TJ are sentenced to time in Fresh Start, a juvenile detention camp, and there's nothing that David or Tom can do. Even though Sloane has the reputation of being "the lawyer that never loses", this is a situation where he is completely at a loss. All legal avenues have come to naught.
Dugoni looks at the dangers of for-profit prisons, especially ones for kids (Google "jailing kids for cash" if you think it doesn't happen in real life!), and the situation he has placed Jake and TJ in completely terrified me, simply because it is far, far too realistic and creepy. There were times when I was almost too disturbed to continue, but I had to, just to find out what happened next! While I was a little disappointed in the final courtroom scene (I thought it went a bit too fast; he could've played up the tension a bit more), the overall book was brilliant, and I know it will stay with me for a long, long time.
— FRAN
Description
---
A high-octane thriller by a New York Times bestselling author and "master of courtroom suspense" (Lisa Gardner) about a father who takes the law into his own hands to save his son who is trapped in a juvenile detention center from hell.
Lawyer David Sloane is desperate to get through to his troubled teenage son Jake. Still reeling from the devastating loss of his mother in a brutal murder, Jake has spiraled out of control and Sloane can barely keep him out of jail. So when his old friend, detective Tom Molia, suggests that they take their sons on a camping trip, Sloane accepts.
What Sloane imagines will be the perfect excursion turns into a nightmare when the boys are arrested for vandalizing a general store late at night while their fathers are asleep. The next morning, before Sloane and Molia even realize they're gone, their sons are convicted and sentenced to six months in the county wilderness detention camp, Fresh Start. For the teenagers, a grueling physical and psychological ordeal begins.
As Sloane fights the conviction against the boys, he discovers that local judge Earl Boykin's authority seems to extend far beyond the confines of his courtroom. With their legal options exhausted, Sloane and Molia will do anything to save their sons—even mount a daring rescue operation that could win the boys their freedom…or cost all of them their lives.
Praise For…
---
"One of the best legal thriller writers in the business unleashes another stellar effort. . . . The names John Grisham and Scott Turow are mentioned when discussing the legal thriller genre. Robert Dugoni is as good, if not better." —Associated Press



"Dugoni is at his best in the action scenes, which are the foundation of his narrative. Fans of John Grisham and Scott Turow will be pleased with this offering." —Library Journal



"An exhilarating story that is crisply written and full of unexpected plot twists." —Tucson Citizen



"Serves up the perfect mix of action, emotion and courtroom drama, so much so that The Conviction isn't just the best legal thriller of the year, it's one of the best thrillers period." —Author Magazine



"Dugoni moves the thrill into the courtroom. Think Grisham. Think Baldacci. Or think Dugoni." —Asbury Park Press