The Creeps: A Samuel Johnson Tale (Hardcover)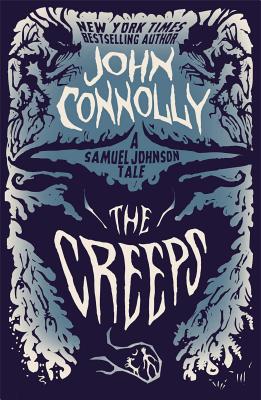 Email or call for price
Special Order - E-mail us directly - We may have a used book!
Staff Reviews
---
For those of you who have been following the adventures of Samuel Johnson, Boswell, Nurd and the rest of the crew in Biddlecombe (and other, less salubrious locations), John Connolly's The Creeps is a must-read. It's hard to say much without giving things away, but Mrs. Abernathy is back despite having her atoms scattered all about, Nurd is bored, the Great Malevolence is threatened by something even worse than it is, and there's an upbeat and generally happy gelatinous cube sliming around.
From the very first book, The Gates, John Connolly's narration of the events surrounding Samuel and Boswell have charmed me to the point of goofy grinning. It's not an exaggeration to say that I've stopped perfect strangers to read passages aloud, generally the footnotes, quite honestly. They make me laugh as well as being informative! And The Creeps is no different. The footnotes are brilliant, the story races around incredible twists and turns but never loses its traction, and I was sorry to see it end, although the ending is quite satisfying.
It looks like John Connolly has wrapped up his YA series with Samuel Johnson and faithful Boswell in The Creeps, but he has left himself wiggle room for more books, should he decide to revisit these fabulous people.  Although you don't have to bring Miss Moffett back, John.  She truly gave me the creeps!
(Amber Here: The Gates age range is, according to the publisher, 12+, and I suspect The Creeps is the same!)
— Fran
Description
---
In this delightfully imaginative novel, once again, hell threatens to break loose as Samuel Johnson and his ragtag group of friends must defend their town from shadowy forces more threatening than ever before... In this clever and quirky follow-up to The Gates and The Infernals, Samuel Johnson's life seems to have finally settled down--after all, he's still got the company of his faithful dachshund Boswell and his bumbling demon friend Nurd; he has foiled the dreaded forces of darkness not once but twice; and he's now dating the lovely Lucy Highmore. But things in the little English town of Biddlecombe rarely run smoothly for long. Shadows are gathering in the skies; a black heart of pure evil is bubbling with revenge; and it rather looks as if the Multiverse is about to come to an end, starting with Biddlecombe. When a new toy shop's opening goes terrifyingly awry, Samuel must gather a ragtag band of dwarfs, policemen, and very polite monsters to face down the greatest threat the Multiverse has ever known, not to mention assorted vampires, a girl with an unnatural fondness for spiders, and highly flammable unfriendly elves. The latest installment of John Connolly's wholly original and creepily imaginative Samuel Johnson Tales, The Creeps is humorous horror for anyone who enjoys fiction at its best.