The Road to Ithaca (Paperback)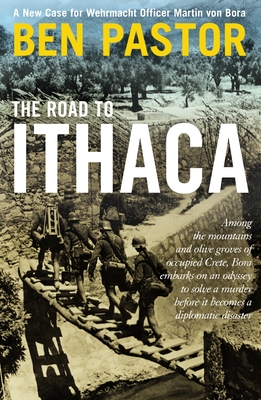 $14.95
Usually Ships in 1-5 Days
Description
---
The fifth in the Martin Bora WWII mystery series. In May 1941, Wehrmacht officer Bora is sent to Crete, recently occupied by the German army, and must investigate the brutal murder of a Red Cross representative befriended by SS-Chief Himmler. All the clues lead to a platoon of trigger-happy German paratroopers, but is this the truth?
Bora takes to the mountains of Crete to solve the case, navigating his way between local bandits and foreign resistance fighters. With echoes of Claus von Stauffenberg, Bora is torn between his duty as an officer and his integrity as a human being.
About the Author
---
Ben Pastor: Ben Pastor, born in Italy, lived for thirty years in the United States, working as a university professor in Vermont, and is now back in her home country. She is the author of other novels including The Water Thief and The Fire Waker (set in Roman times and published to high acclaim in the US by St. Martin's Press), and is considered one of the most talented writers in the field of historical fiction. In 2008 she won the prestigious Premio Zaragoza for best historical fiction. She writes in English.