The Tiger in the Smoke (Paperback)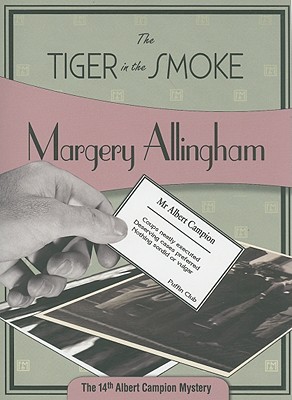 Email or call for price
Special Order - E-mail us directly - We may have a used book!
Description
---
London, 'the Smoke' to Cockneys and the hipsters who appropriate their slang, is living up to its nickname: an unusual cold snap has combined with the fug from coal-fires to produce the 'Great Smog', blanketing the city in choking shadow. And lurking in those shadows is Jack Havoc, a killer with a particular fondness for knives. Havoc is by far the most dangerous villain that Albert Campion has ever encountered, and his startlingly realistic menace, combined with the light touch common to all the Campion novels, gives the book a modern feel, as it straddles a line between Golden Age detective fiction and contemporary psychological suspense.
About the Author
---
Margery Allingham was a prolific writer who sold her first story at age eight and published her first novel before turning 20. Allingham went on to become one of the preeminent writers who helped bring the detective story to maturity in the 1920s and 1930s.